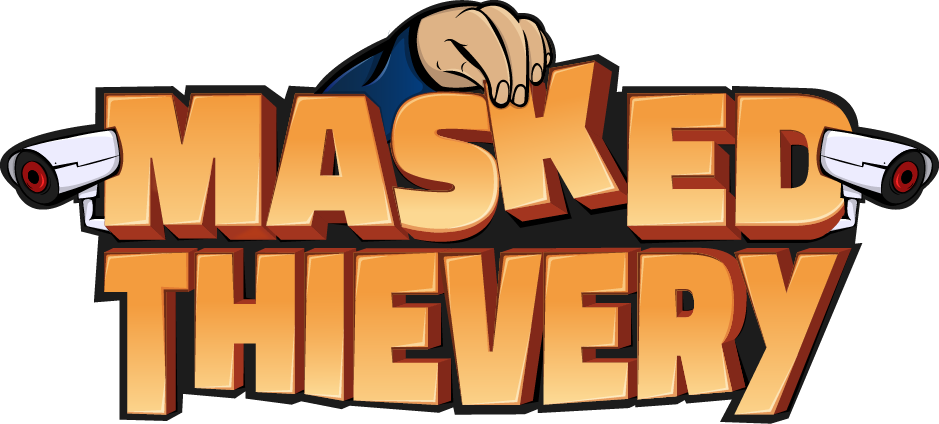 Do you have what it takes to become a master thief? Yes? Well, then it's time to steal! Get your stealthy boots on and sneak your way through heavily guarded environments!
The objective is simple. Walk in, locate the safe, enter the combination and steal the loot inside it. Sounds easy, right? Well, it takes a little more than that. The premises are crawling with security guards and technologically enhanced robots, and it certainly doesn't make it less challenging when the premises are filled with surveillance cameras, lasers and sound traps as well!
Masked Thievery uses stealth mechanics and takes you on an exciting journey on becoming a master thief.
Download Masked Thievery on Google Play, App Store (iOS) or Amazon Appstore for FREE today!
Let's unmask the features that Masked Thievery brings to the table, shall we?
⭐ STAY HIDDEN — It's time to be sly and stealthy. The premises are crawling with guards and highly intelligent security bots. Sneak around them and don't get caught!
⭐ PURSUIT OF LOOT — Stealing has never been so thrilling, high-risk and fun at the same time. Steal from the pockets of guards, empty those "secure" safes and sell all the loot to the highest bidder!
⭐ EVASION IS KEY — Stay away from surveillance cameras and watch where you're going. Rumour has it that the premises are filled with sound traps and even security lasers that, when touched, trigger the central alarm system, alerting all nearby guards!
⭐ DEVISE STRATEGIES — Observe the movement of your foes and wait for the opportune moment to tiptoe past them. Or … put on a uniform to fool guards, hack the alarm system to temporarily disable all security equipment, or throw an alarm clock to distract nearby foes!
⭐ BECOME A MASTER THIEF — Looking to improve your skills in carrying out thievish activities? Buy access to and participate in thieving courses!
⭐ EXCITING POWER-UPS — Acquire an arsenal of gadgets that you can bring with you on missions to make avoiding detection easier!
In need of media assets and info on Masked Thievery?
Masked Thievery, the Masked Thievery logo as well as any materials derived from Masked Thievery, are trademarks of and/or owned by Paction Games ApS, including, without limitation, artwork, character art, titles and designs.
App Store and the App Store logo are trademarks of Apple Inc., registered in the U.S. and other countries.
Google Play and the Google Play logo are trademarks of Google LLC.
Amazon, Amazon Appstore, and their associated logos are trademarks of Amazon.com, Inc. or its affiliates.